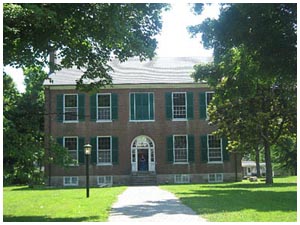 Wickland, the Home of Three Governors is considered one of the best Georgian-style houses in Kentucky, it was built circa 1825-1828.

For nearly 200 years Wickland has been the site of family gatherings, weddings, and celebrations of many kinds.
Wickland continues to offer hospitality through rental of the house and grounds for a variety of events, including weddings, receptions, showers, parties, meetings, and corporate gatherings.
Guests at Wickland have the opportunity to tour the house, learn about the history of families who have called Wickland "home", and enjoy the magnificent architectural details.
For more information or to arrange a rental or a tour of the house, please contact Lyda Parker, Manager, by phone or text 502-331-5586, or email lpparker34@gmail.com